Classification by theme
Search
My recent posts or reblogs
Warning, Copyright & fair use notice
All medical contents are presented for informational purposes only. They are not a substitute for advice from your own medical
provider. If you have questions about this material, or need medical advice about your own health or situation, please contact your physician.
The views expressed in the comments belong specifically to the individual who made that comment. We accept no liability for the comments that are not of our owns and always advise users to exercise caution.
Intellectual contents of the texts I personally write in my blog may be freely reproduced for the purposes of private research and study or for not-for-profit educational purposes and may be included in other blogs or journals provided that suitable acknowledgement is made and the reproduction is not associated with any form of advertising and there is no suggestion that I endorse or support the particular use which is made of my texts. Materials here enclosed other than my texts are submitted to their own authors copyright. Indeed, in addition to my own texts, this Blog contains other copyrighted material the use of which has not always been specifically authorized by the copyright owner. Such material is made available in an effort to advance understanding of environmental, political, human rights, economic, democracy, scientific, and social justice issues, etc. I believe this constitutes a 'fair use' of any such copyrighted material as provided for in section 107 of the US Copyright Law. In accordance with Title 17 U.S.C. Section 107, the material on this Blog is distributed without profit to those who have expressed a prior interest in receiving the included information for research and educational purposes. If you wish to use copyrighted material from this site for purposes of your own that go beyond 'fair use', you must obtain permission from the copyright owner.

This work is licensed under a Creative Commons Attribution-NonCommercial-ShareAlike 3.0 Unported License.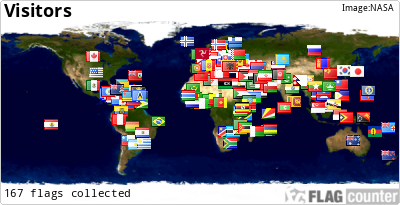 quotations
Be yourself; everyone else is already taken
Oscar Wilde
Notice the moment. If you're not noticing the moment, then you're not noticing life.
There is no way to happiness, happiness is the way.
My cousin
I am a drinker with writing problems.
Brendan Behan
We are not human beings having a spiritual experience , but rather spiritual beings having a human experience.
Pierre Teilhard de Chardin
Your vision will become clear only when you can look into your own heart. Who looks outside, dreams; who looks inside, awakes.
Carl Jung, a protégé of Sigmund Freud
Shoot for the moon. Even if you miss, you'll land among the stars.
Les Brown
Some problems are so complex that you have to be highly intelligent and well informed just to be undecided about them.
Laurence J. Peter
The world is a dangerous place to live; not because of the people who are evil, but because of the people who don't do anything.
Albert Einstein
Expert: a man who makes three correct guesses consecutively.
Laurence J. Peter
A pessimist is a man who looks both ways when he crosses the street.
Laurence J. Peter
A man doesn't know what he knows until he knows what he doesn't know.
Laurence J. Peter
Against logic there is no armor like ignorance.
Laurence J. Peter
America is a country that doesn't know where it is going but is determined to set a speed record getting there.
Laurence J. Peter
"Be thankful for what you have; you'll end up having more. If you concentrate on what you don't have, you will never, ever have enough." — Oprah Winfrey
An economist is an expert who will know tomorrow why the things he predicted yesterday didn't happen today.
Laurence J. Peter
James Madison tells us:
"The advancement and diffusion of knowledge is the only guardian of true liberty."
"Knowledge will forever govern ignorance; and a people who mean to be their own governors must arm themselves with the power which knowledge gives. Philosophy is common sense with big words."
"Managers help people see themselves as they are; Leaders help people to see themselves better than they are"- Jim Rohn
"If you change the way you look at things, the things you look at change"- Wayne Dyer
"Management is efficiency in climbing the ladder of success; leadership determines whether the ladder is leaning against the right wall"- Stephen R. Covey